E-commerce is here to stay. Some of the fastest growing companies of the past decade are those which have tapped the Internet to identify new customers, strengthen existing customer relationships, and drive the bottom line by streamlining business processes. Regardless of the approach to web design and user interface, organizations intending to leverage E-commerce must modify their existing supply chain to align with the unique demands of E-commerce.
You are invited to attend a dinner program on Thursday, October 17th, for an event focused on E-Commerce Supply Chain. This program will feature Steve Hewett, Vice President of Logistics Services for Christopher Morgan Fulfillment. Steve has partnered with many organizations to leverage E-commerce to grow their business and establish the required supply chain provisions.

Program Overview:
For some industry sectors that have traditionally been brick and mortar, tapping into E-commerce has meant the difference between thriving and shuttering (think consumer electronics). In other industries aside from retail, E-commerce has reduced the barrier of entry for offering new products and services.
Within the Supply Chain, practitioners sometimes struggle with the added complexity brought upon by E-commerce. Traditional facility layouts, systems, equipment, and processes don't always support the flexibility and responsiveness required. Our speaker will share his experiences, and showcase the strategies and tools used to deliver winning results for both his company and their customers. After the presentation, there will be an opportunity to ask questions.
Speaker:
Steve Hewett, Vice President of Logistics Services, Christopher Morgan Fulfillment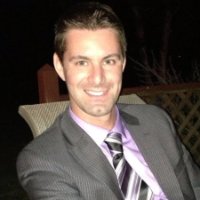 Steve began working in Logistics in 1997. Starting off as a forklift operator, he was promoted into management and eventually found his true calling in building client relationships and managing logistical projects and operations. Steve's educational background is in Business Administration, and also includes executive level curriculums focused in Third Party Logistics Sales and Marketing at UW-Madison and the International Warehouse Logistics Association (IWLA). He earned his Certified Logistics Professional (CLP) title in 2007, which is a program designed to set the standards of excellence for Warehouse and Logistics management. Steve strives to expand the quality and breadth of services Supply Chain Management offers to a variety of companies.
Christopher Morgan Fulfillment Services (CM) is based in New Berlin, WI, with operations in Atlanta, GA. Totaling over 300k square feet, CM specializes in the Order Fulfillment, Distribution, and Marketing industries. CM was founded in 1997 to provide the Ecommerce, Catalog, and Direct Response Television (DRTV) industries with order fulfillment, kitting, assembly, customer care, and integrated Ecommerce expertise. As a fully integrated fulfillment company, CM offers an in-house call center, order processing, distribution services, parcel sortation, centralized return processing, custom packing house, and value-added warehousing services.